Musical Theatre Act I (Ages 6 to 10)
Tuesdays, 4.00pm – 4.45pm, Westbrook Hall, Tempest Ave
Here at TADAA we love to find your child's passion and talent and run with it. Our Musical Theatre classes provide training in singing, dancing and acting in a fun and friendly environment. Past classes have included Matilda, The Greatest Showman, The Sound of Music, Chitty Chitty Bang Bang, Annie and many more. The class allows your child an insight into the world of musical theatre and helps build confidence.
Dances are tailored to the students abilities as are harmonies in the vocals so there is no worry that a child won't be able to achieve in the lesson. With regular performance opportunities on hand including festivals, shows, exams and fetes there is no shortage of things to work towards. However, if your child prefers not to perform that's absolutely fine they can still attend every class and enjoy it for what it is.
Musical Theatre Act II (Ages 11 to 18)
Tuesdays, 4.45pm – 5.30pm, Westbrook Hall, Tempest Ave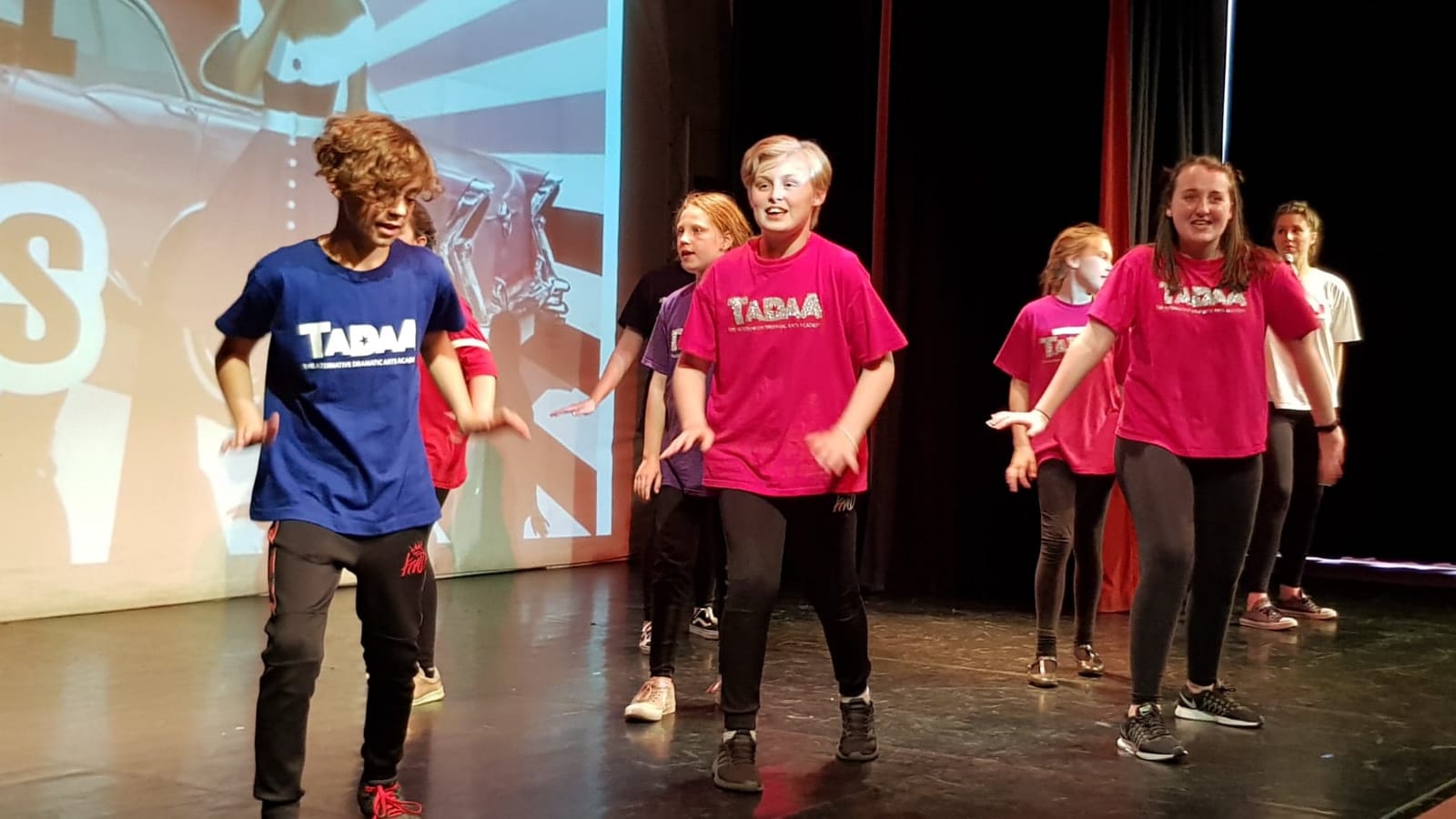 Our senior Musical Theatre class is suitable for all levels and abilities in singing, dancing and acting. Previous work has included Hairspray, Grease, The Greatest Showman, Motown and Les Miserables and combines choreography tailored to the group as well as harmony work. There are opportunities for solos and duets within class. The main aim of the class is to develop confidence for the child whilst learning about some of the most iconic musicals.